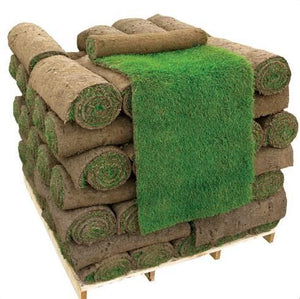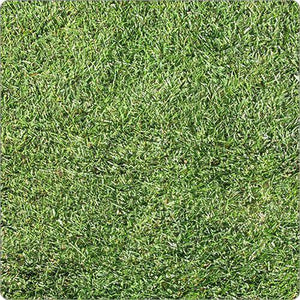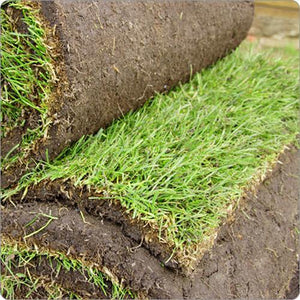 High quality Hard Wearing General Purpose turf for garden lawns
Our high-quality Heritage turf is specifically designed for general-purpose use in garden lawns. It offers a range of benefits that make it an ideal choice for families and those seeking a low-maintenance yet aesthetically pleasing lawn.
For turf orders please call us on 01273 492752 (option 1)
Benefits of our Turf:
Overall, our Heritage turf is a high-quality, hard-wearing, and low-maintenance option for general-purpose use in garden lawns. Its key features and benefits include: 
Convenience: Instantly transform your garden with our ready-to-install turf, saving time and effort compared to seeding.
Durability: The turf is specifically designed to withstand heavy foot traffic, making it perfect for families with children and pets.
Disease and Weed Resistance: Our turf is resistant to diseases and has natural pest and weed resistance, ensuring a healthy and vibrant lawn.
Sandy Soil Growth: Grown on sandy soil, our turf offers excellent drainage, preventing waterlogging and maintaining optimal lawn health.
Lightweight and Easy to Handle: The turf's light weight makes it easy to handle and lay, whether you're a DIY enthusiast or hiring a professional.
Low Maintenance: Spend less time on lawn care with our low-maintenance turf, allowing you to enjoy your garden more.
Environmental Benefits: The turf helps purify and recharge groundwater supplies, absorbs CO2, and acts as a natural air filter, enhancing environmental sustainability.
Quality Assurance: Our turf is sourced from accredited growers, ensuring the highest quality standards and customer satisfaction.
No Netting: We prioritize sustainability by not using netting in the production of our turf, reducing plastic waste and potential harm to wildlife.
With our Heritage turf, you can achieve a beautiful, resilient, and low-maintenance lawn that meets the needs of your family and enhances the overall aesthetics of your garden.
Click Here to Read our Blog Lawn Perfection: Laying Turf or Sowing Seed for a Beautiful Garden
Technical Specification
One Roll:
Thickness: 13 - 20mm
Width: 61.0 cm (24 inches)
Length: 164.0 cm (64.5 inches)
Coverage: 1 square meter (m²)
Product Weight: 15-22 kilograms (Kg's)
Grass Species in the Blend:
Dwarf Perennial Rye Grass (Lolium perenne): Provides hard-wearing characteristics, quick germination, and natural pest and disease resistance.
Smooth Stalked Meadow Grass (Poa pratensis): Enhances density with spreading rhizomes and offers drought resistance in dry areas.
Blend of Fine Fescue Species: Adds shade tolerance and contributes to establishing a thicker lawn.
Delivery info
Local Delivery* is included in the price of products.
*For a full list of postcodes that this service covers see here
We will call you to confirm delivery address and arrange a suitable time. Please consider the following when placing an order.
Local Loose Transit Deliveries - 
This mode of delivery is great if access to your house is difficult. This is delivered in our own transit van which due to its size can access most locations. If you require very large amounts please still give us a call as we have the capability to deal with these as well.
Local Crane Lorry Deliveries -
For all local bulk bag deliveries we use 18t crane lorries. If you believe that there may be problems getting a lorry of this size into your property then please give us a call before making a booking.
More information can be found here
For Pallet Delivery Outside Of The Free Local Delivery Area
We use the Pallet Track delivery service for deliveries that are outside of our local free delivery zone. Please see the image below which is used to help in advising if the delivery to your location can be made with the pallet delivery lorries.