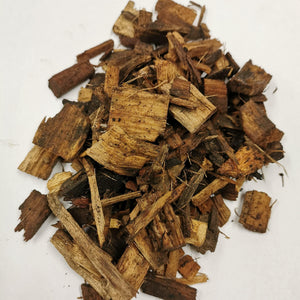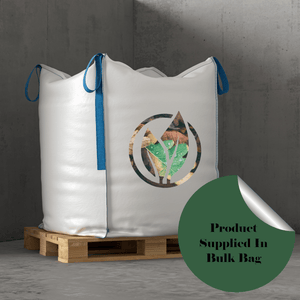 Play area bark - clean & safe 
Hardwood Play Bark Chip, designed specifically for creating a safe and enjoyable play environment. With a size range of 10-30mm, this product provides a natural cushioning effect that effectively reduces the impact of falls and prevents injuries in children.
Our Hardwood Play Bark Chip is certified to meet the rigorous standards of BS EN1177, ensuring its suitability for critical fall heights. If you'd like, we can provide you with the corresponding certificate upon request. 
For commercial play areas, we recommend a suggested depth of 300mm, guaranteeing optimal safety and performance. If you're planning to use it in a domestic setting, a depth of 150mm is recommended, finding the perfect balance between safety and practicality.
To meet your specific needs, our Hardwood Play Bark Chip is available in two convenient bulk bag sizes: 1m3 (equal to 1,000 litres) and 0.75m3 (equal to 750 litres). Choose the quantity that best suits your requirements and create a secure play area that children will love.
Click Here to Read our Blog: Play Bark: The Safe and Durable Garden Solution
Please note: Our products are made from natural materials, which means there might be some slight differences in appearance. The item you receive may not look identical to the pictures on our website, as seasonal changes and variations in sourcing can affect the final result. Rest assured, we do our best to provide accurate representations, but we appreciate your understanding that working with nature brings some delightful surprises along the way.
Delivery info
Local Delivery* is included in the price of products.
*For a full list of postcodes that this service covers see here
We will call you to confirm delivery address and arrange a suitable time. Please consider the following when placing an order.
Local Loose Transit Deliveries - 
This mode of delivery is great if access to your house is difficult. This is delivered in our own transit van which due to its size can access most locations. If you require very large amounts please still give us a call as we have the capability to deal with these as well.
Local Crane Lorry Deliveries -
For all local bulk bag deliveries we use 18t crane lorries. If you believe that there may be problems getting a lorry of this size into your property then please give us a call before making a booking.
More information can be found here
For Pallet Delivery Outside Of The Free Local Delivery Area
We use the Pallet Track delivery service for deliveries that are outside of our local free delivery zone. Please see the image below which is used to help in advising if the delivery to your location can be made with the pallet delivery lorries.