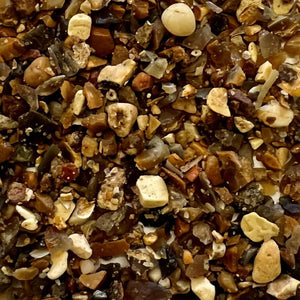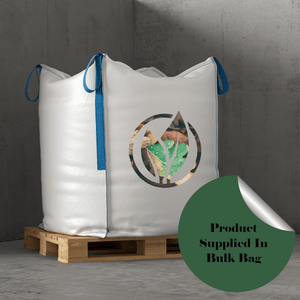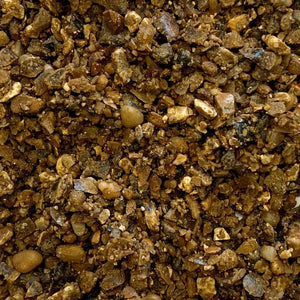 Our 2-6mm Horticultural Grit, conveniently packaged in a 0.75m3 Bulk Bag. This high-quality gravel/shingle is specially designed to enhance your gardening experience. Its versatile nature makes it perfect for various applications, including soil improvement, mulching, composting, and decorative landscaping. 
When blended with heavy soils, our Horticultural Grit promotes better aeration and drainage, especially beneficial for cultivating alpines. By incorporating this grit into your soil, you create an optimal environment for healthy plant growth. 
In addition to its soil-enhancing properties, our Horticultural Grit is an excellent choice for mulching rockeries and planting troughs. Its small size and attractive appearance make it a visually appealing option that adds a touch of elegance to your outdoor spaces. 
If you're a gardening enthusiast looking to create an ideal sowing and root cutting medium, our Horticultural Grit is a fantastic addition to your compost mix. It helps create a balanced and nutrient-rich environment, ensuring successful seed germination and root development.
Whether you're a professional landscaper or a DIY enthusiast, our Horticultural Grit is a versatile solution for all your decorative landscaping needs. Its natural appeal and durability make it a reliable choice for pathways, borders, and other landscaping features, enhancing the overall aesthetic of your outdoor areas.
Choose our 2-6mm Horticultural Grit today and elevate your gardening and landscaping projects to new heights.
This product can be purchased in bulk bags of 0.75m3 (750 litres).
Please note: Our products are made from natural materials, which means there might be some slight differences in appearance. The item you receive may not look identical to the pictures on our website, as seasonal changes and variations in sourcing can affect the final result. Rest assured, we do our best to provide accurate representations, but we appreciate your understanding that working with nature brings some delightful surprises along the way.
Delivery info
Local Delivery* is included in the price of products.
*For a full list of postcodes that this service covers see here
We will call you to confirm delivery address and arrange a suitable time. Please consider the following when placing an order.
Local Loose Transit Deliveries - 
This mode of delivery is great if access to your house is difficult. This is delivered in our own transit van which due to its size can access most locations. If you require very large amounts please still give us a call as we have the capability to deal with these as well.
Local Crane Lorry Deliveries -
For all local bulk bag deliveries we use 18t crane lorries. If you believe that there may be problems getting a lorry of this size into your property then please give us a call before making a booking.
More information can be found here
For Pallet Delivery Outside Of The Free Local Delivery Area
We use the Pallet Track delivery service for deliveries that are outside of our local free delivery zone. Please see the image below which is used to help in advising if the delivery to your location can be made with the pallet delivery lorries.