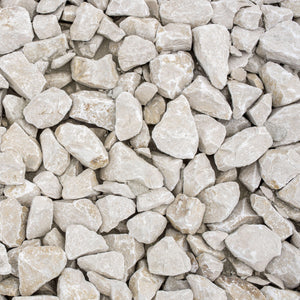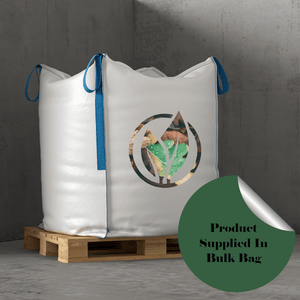 Cotswold Buff limestone chippings - local delivery in bulk bag
Cotswold Buff Limestone Chippings, the perfect addition to enhance the beauty of your outdoor space. These chippings are created by grinding larger Cotswold Stone slabs, resulting in an angled 10-20mm gravel that is ideal for driveways, paths, and borders. 
One of the standout features of these chippings is their ability to maintain their attractiveness in any weather condition, whether wet or dry. You can rest assured that your outdoor area will always look presentable, regardless of the elements. 
Aside from their aesthetic appeal, these limestone chippings offer practical benefits as well. They help suppress the growth of weeds, making it easier to maintain a clean and tidy outdoor environment. Additionally, they aid in retaining moisture in the soil, which is beneficial for the health of your plants. Moreover, they can regulate temperature, providing a comfortable environment for your garden. 
Our limestone chippings are carefully screened to a size range of approximately 10mm to 20mm, ensuring consistency in their appearance and function. The cream limestone colour adds a touch of elegance and complements various landscaping styles. 
For your convenience, these chippings are delivered in a bulk bag with a volume of 0.75m3 and an approximate weight of 850kg. 
These premium decorative Cotswold Buff Limestone stone chippings have gained popularity among landscape gardeners across Sussex due to their versatility and stunning visual appeal. Whether you're looking to revitalize your garden, create eye-catching pathways, or add a touch of charm to your borders, these chippings are the perfect choice.
The Cotswold Buff Limestone Chippings boast a stunning appearance that exudes sophistication and charm. With their natural cream colour, these chippings bring a sense of warmth and elegance to any outdoor setting. The creamy tones harmonize effortlessly with various architectural styles, be it traditional, rustic, or contemporary, creating a visually captivating landscape.
Under the sun's gentle rays, these limestone chippings come alive, radiating a soft glow that adds depth and dimension to your garden or driveway. Their creamy hues seamlessly blend with the surrounding foliage, enhancing the overall aesthetic appeal of your outdoor space. Whether used to create pathways or as decorative accents in garden beds or borders, these chippings bring a touch of timeless beauty to your landscape, transforming it into a picturesque haven. 
With their durable composition, these chippings are built to withstand heavy foot traffic and the test of time. They require minimal maintenance, allowing you to enjoy your outdoor space without the hassle of constant upkeep. Whether you're hosting outdoor gatherings, taking a leisurely stroll along your driveway, or simply admiring your garden from afar, these chippings provide a visually appealing and functional surface. 
As environmentally conscious gardeners, we understand the importance of sourcing sustainable materials. Our Cotswold Buff limestone chippings are ethically quarried and processed, ensuring responsible practices throughout the supply chain. 
Transform your outdoor space into a place of beauty and tranquillity with our premium Cotswold Buff Limestone Chippings. Order now and experience the timeless allure of these versatile landscaping elements. 
This product can be purchased in bulk bags of 0.75m3 (750 litres).
Please note: Our products are made from natural materials, which means there might be some slight differences in appearance. The item you receive may not look identical to the pictures on our website, as seasonal changes and variations in sourcing can affect the final result. Rest assured, we do our best to provide accurate representations, but we appreciate your understanding that working with nature brings some delightful surprises along the way.
Delivery info
Local Delivery* is included in the price of products.
*For a full list of postcodes that this service covers see here
We will call you to confirm delivery address and arrange a suitable time. Please consider the following when placing an order.
Local Loose Transit Deliveries - 
This mode of delivery is great if access to your house is difficult. This is delivered in our own transit van which due to its size can access most locations. If you require very large amounts please still give us a call as we have the capability to deal with these as well.
Local Crane Lorry Deliveries -
For all local bulk bag deliveries we use 18t crane lorries. If you believe that there may be problems getting a lorry of this size into your property then please give us a call before making a booking.
More information can be found here
For Pallet Delivery Outside Of The Free Local Delivery Area
We use the Pallet Track delivery service for deliveries that are outside of our local free delivery zone. Please see the image below which is used to help in advising if the delivery to your location can be made with the pallet delivery lorries.