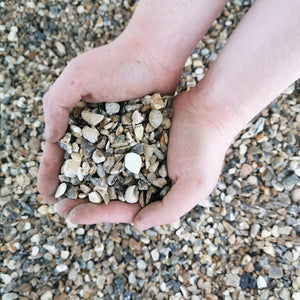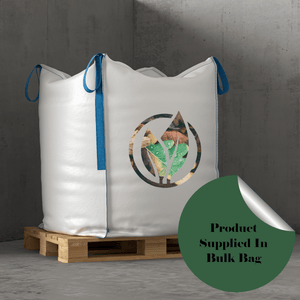 10mm shingle/gravel - local delivery in bulk bag
Our high-quality 10mm shingle/gravel is specifically designed to enhance the beauty of your garden borders and create attractive pathways. This decorative gravel mixture adds elegance to outdoor spaces, serving as an effective non-biodegradable mulch that suppresses weeds, retains moisture, and regulates temperature. Spend less time on maintenance and more time enjoying your garden.
For drainage improvement and French Drain installations, our 10mm shingle/gravel is an ideal choice. Its 10mm size allows efficient water flow without compacting, creating a permeable layer that prevents waterlogging and protects plants and structures. With its versatility and reliable drainage capabilities, it optimizes water management in your outdoor space.
Meticulously screened for consistent sizes ranging from 4-10mm, our gravel features a delightful blend of yellow and brown shades, complementing various garden styles naturally. Conveniently supplied in a sturdy 0.75m3 Bulk Bag, purchasing in bulk provides a cost-effective alternative to buying multiple smaller bags.
Transform your garden with our versatile 10mm shingle/gravel, offering practical benefits and aesthetic appeal. Place your order today for local delivery and experience the beauty this product brings to your outdoor space.
 This product can be purchased in bulk bags of 0.75m3 (750 litres).
Please note: Our products are made from natural materials, which means there might be some slight differences in appearance. The item you receive may not look identical to the pictures on our website, as seasonal changes and variations in sourcing can affect the final result. Rest assured, we do our best to provide accurate representations, but we appreciate your understanding that working with nature brings some delightful surprises along the way.
Delivery info
Local Delivery* is included in the price of products.
*For a full list of postcodes that this service covers see here
We will call you to confirm delivery address and arrange a suitable time. Please consider the following when placing an order.
Local Loose Transit Deliveries - 
This mode of delivery is great if access to your house is difficult. This is delivered in our own transit van which due to its size can access most locations. If you require very large amounts please still give us a call as we have the capability to deal with these as well.
Local Crane Lorry Deliveries -
For all local bulk bag deliveries we use 18t crane lorries. If you believe that there may be problems getting a lorry of this size into your property then please give us a call before making a booking.
More information can be found here
For Pallet Delivery Outside Of The Free Local Delivery Area
We use the Pallet Track delivery service for deliveries that are outside of our local free delivery zone. Please see the image below which is used to help in advising if the delivery to your location can be made with the pallet delivery lorries.