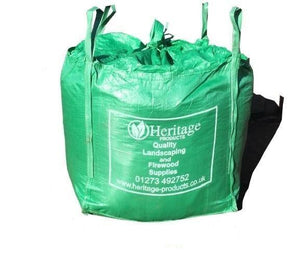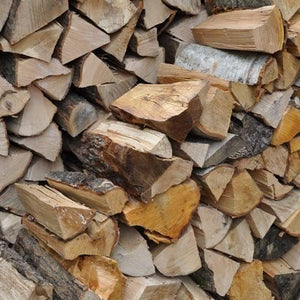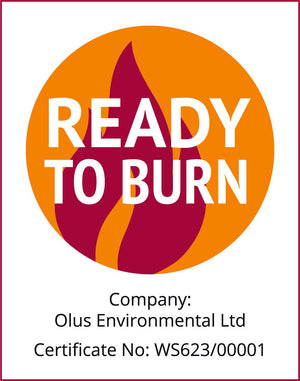 Kiln dried logs ideally suited to Pizza Ovens and Fire Pits
Discover the perfect kiln dried logs for your pizza oven and fire pit experience. We offer a premium selection of logs that are ideally suited for these culinary and recreational delights.
Our pizza oven and fire pit kiln dried logs undergo a meticulous mechanical drying process to achieve a moisture content of under 20%. This ensures optimal performance, allowing you to reach high cooking temperatures of around 400 degrees Celsius. With our logs, you can enjoy delicious pizzas with a distinct wood-fired flavour, free from the unpleasant taste of excessive smoke.
Not only are our kiln dried logs perfect for pizza ovens, but they are also an excellent choice for fire pits. Their low smoke properties create an inviting ambiance, allowing you to gather around a warm and crackling fire without being engulfed in thick smoke. Whether it's a cosy evening with friends or a relaxing night under the stars, our logs enhance the experience by providing a clean burn and minimizing smoke emissions.
With a maximum length of 25cms (10 inches), our logs are precisely cut to the ideal size for pizza ovens and fire pits. This ensures a hassle-free cooking and fire experience, allowing you to savour the warmth and ambiance of a crackling fire without any inconvenience. 
Our most resent moisture content sampling.
There are numerous benefits to choosing Heritage's Kiln Dried Pizza Oven Logs:
Ready to Burn: Our logs are dried to perfection, ensuring they are ready to burn immediately. Say goodbye to waiting for logs to dry and start enjoying the comfort of a cosy fire right away.
High-Quality and Low Moisture: Our logs have a moisture content of below 20%, which means they burn more efficiently and produce a higher heat output. This not only provides a warmer and more comforting fire but also helps you save on fuel costs.
Easy to Light: Thanks to their low moisture content, our kiln dried logs are incredibly easy to light. You'll spend less time trying to ignite your fire and more time enjoying its warmth.
Sustainably Sourced: At Heritage, we are committed to environmental responsibility. Our logs are sourced from sustainable forests, ensuring that you can enjoy the benefits of a cosy fire without harming the planet.
Cleaner Burning: Compared to air-dried wood, our kiln dried logs burn cleaner, resulting in fewer deposits of soot and tar in your chimney or flue. This means less maintenance and a more efficient and reliable heating system.
Best Value for Money: Due to their higher heat output, our kiln dried logs offer excellent value for money. You'll burn less compared to air-dried logs, saving you both time and money in the long run.
Easy to Handle and Transport: Our kiln dried logs are lighter than their air-dried counterparts, making them easier to handle and transport. Say goodbye to heavy loads and enjoy the convenience of our user-friendly logs.
Ideal for Pizza Ovens and Outdoor Fires: With their high heat output and low smoke, our kiln dried logs are the perfect choice for pizza ovens and outdoor fires. They provide a clean burn, allowing you to cook delicious meals and enjoy the great outdoors without the inconvenience of excessive smoke.
100% Hardwood: Our logs are made exclusively from 100% hardwood, ensuring a consistent and reliable burn. Hardwood is known for its density and long-burning properties, making it the ideal choice for efficient and sustained heat.
Clean Storage: Kiln dried logs are cleaner than air-dried logs, making them perfect for storing in your home. You won't have to worry about dirt or insects, ensuring a neat and tidy storage area.
Choose our kiln dried logs for your pizza oven and fire pit adventures. With their optimal moisture content, high heat output, and low smoke properties, they are the perfect complement to your outdoor cooking and recreational activities. Order now and elevate your pizza and fire pit experience to new heights. Enjoy the convenience, quality, and performance of our kiln dried logs for an unforgettable outdoor cooking and fire pit experience.
Please note that while we strive to provide the highest quality kiln dried logs, there may be a maximum of 5% brash in the bulk bag. Brash includes loose bark and smaller pieces of wood that may be present. However, this minimal inclusion does not affect the overall performance and efficiency of the logs.
Delivery info
Local Delivery* is included in the price of products.
*For a full list of postcodes that this service covers see here
We will call you to confirm delivery address and arrange a suitable time. Please consider the following when placing an order.
Local Loose Transit Deliveries - 
This mode of delivery is great if access to your house is difficult. This is delivered in our own transit van which due to its size can access most locations. If you require very large amounts please still give us a call as we have the capability to deal with these as well.
Local Crane Lorry Deliveries -
For all local bulk bag deliveries we use 18t crane lorries. If you believe that there may be problems getting a lorry of this size into your property then please give us a call before making a booking.
More information can be found here
For Pallet Delivery Outside Of The Free Local Delivery Area
We use the Pallet Track delivery service for deliveries that are outside of our local free delivery zone. Please see the image below which is used to help in advising if the delivery to your location can be made with the pallet delivery lorries.