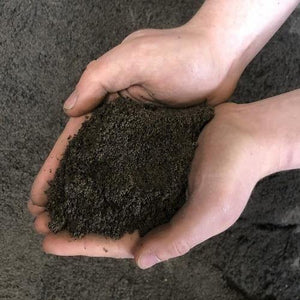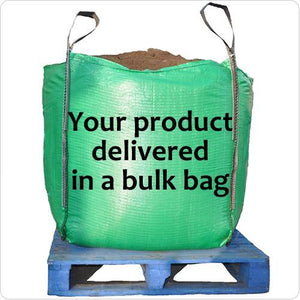 Rootzone top dressing for lawns
Our finely screened rootzone/top dressing is the perfect solution for all your lawn care needs. Whether you're looking to top-dress, fill divots, lay turf, or sow grass seeds, our product has got you covered. 
Benefits of our Rootzone: 
Revitalizes tired lawns: Say goodbye to dull and lacklustre grass. Our rootzone breathes new life into your lawn, giving it a fresh and vibrant appearance.
Slow-release fertilization: With its slow-release properties, our rootzone supplies your lawn with essential nutrients over an extended period, ensuring sustained nourishment.
Improved water and nutrient retention: Thanks to its porous and spongy nature, our rootzone helps your lawn retain water and nutrients, allowing for better absorption and utilization by the grass.
Enhanced aeration: Proper aeration is crucial for a healthy lawn, and our rootzone helps facilitate this process, promoting oxygen flow to the roots for optimal growth.
Excellent drainage: Excess water can be detrimental to your lawn's health. Our rootzone provides excellent drainage capabilities, preventing waterlogging and keeping your lawn in top condition.
Protection against erosion: Wind and water erosion can damage your lawn's integrity. By using our rootzone, you create a protective layer that helps prevent erosion, ensuring the longevity of your lawn.
Promotes beneficial soil bacteria: Our rootzone supports a diverse range of soil bacteria, including those that produce natural antibodies to combat diseases. This helps maintain a healthy balance in your lawn's ecosystem.
Stimulates strong root growth: Strong roots are the foundation of a lush and dense lawn. Our rootzone stimulates robust root growth, resulting in vigorous grass and increased density.
Resistance to drought, weeds, and moss: By using our rootzone, you give your lawn the ability to withstand dry spells, resist weed growth, and discourage moss development, maintaining a pristine and resilient turf. 
Incorporate our Rootzone Top Dressing into your lawn care routine and witness the remarkable transformation of your outdoor space. Take the first step towards a healthier, greener, and more vibrant lawn today!
Read Our Blog on: Rootzone: Unleashing the Power of Screened Topsoil for a Perfect Lawn
Uses
Lawns:
Before laying lawns or sowing grass seed:
For laying lawns you will need at least 2.5cm (1in) layer of top rootzone which you can then lay the turf over.
If sowing seed mix with rootzone and spread
Levelling a lawn:
Spread rootzone over grass. Ensuring that the ends of grass are not covered. Then rake away excess. This should fill all the hollows and diverts.
Technical specifications:
Supplied in a 0.75m3 bulk bag
Screened to 5mm particle size. The screening process removes any foreign materials as well as larger items such as stones.
Quantity calculator
How many 0.75m3 bulk bags of Rootzone do I need?
Delivery info
Local Delivery* is included in the price of products.
*For a full list of postcodes that this service covers see here
We will call you to confirm delivery address and arrange a suitable time. Please consider the following when placing an order.
Local Loose Transit Deliveries - 
This mode of delivery is great if access to your house is difficult. This is delivered in our own transit van which due to its size can access most locations. If you require very large amounts please still give us a call as we have the capability to deal with these as well.
Local Crane Lorry Deliveries -
For all local bulk bag deliveries we use 18t crane lorries. If you believe that there may be problems getting a lorry of this size into your property then please give us a call before making a booking.
More information can be found here
For Pallet Delivery Outside Of The Free Local Delivery Area
We use the Pallet Track delivery service for deliveries that are outside of our local free delivery zone. Please see the image below which is used to help in advising if the delivery to your location can be made with the pallet delivery lorries.