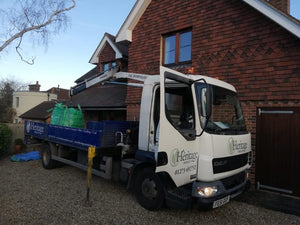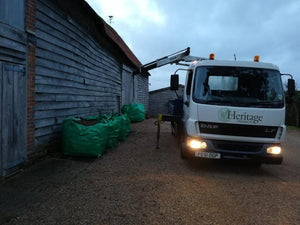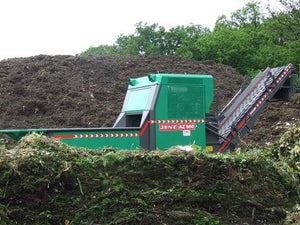 Garden Waste Bag Collection - the convenient and affordable solution for your garden waste disposal needs!
Note: This service is only available for customers within our local delivery area which can be viewed on this link:. Local Delivery and Collection Area
Have an abundance of garden waste that needs to go? We've got you covered. Simply request one of our 1m3 bags, and you can fill it with your garden waste at your own pace. When you're ready, just give us a call, and we will arrange a time to collect it.
Accepted materials for garden waste bag:
Plant pruning's
Grass cuttings
Twigs and small branches (up to the width of your wrist)
Old or used compost
Leaves
Weeds
Please refrain from including the following items in the garden waste bag:
Pet bedding or pet waste
Plastic bags and liners
Household rubbish
Household recyclables
Kitchen waste, such as peelings and egg shells
Stones and hardcore
Soil
To ensure successful collection, it is crucial that you place the filled bag at the edge of your property or in an accessible area that our lorry can reach. Please note that if the lorry cannot access the bag, we will be unable to collect it, as our driver is unable to move it, and we do not possess the necessary equipment for relocation.
Discover the easy and cost-effective way to dispose of your garden waste with our Waste Bag Collection service today!
Delivery info
Local Delivery* is included in the price of products.
*For a full list of postcodes that this service covers see here
We will call you to confirm delivery address and arrange a suitable time. Please consider the following when placing an order.
Local Loose Transit Deliveries - 
This mode of delivery is great if access to your house is difficult. This is delivered in our own transit van which due to its size can access most locations. If you require very large amounts please still give us a call as we have the capability to deal with these as well.
Local Crane Lorry Deliveries -
For all local bulk bag deliveries we use 18t crane lorries. If you believe that there may be problems getting a lorry of this size into your property then please give us a call before making a booking.
More information can be found here
For Pallet Delivery Outside Of The Free Local Delivery Area
We use the Pallet Track delivery service for deliveries that are outside of our local free delivery zone. Please see the image below which is used to help in advising if the delivery to your location can be made with the pallet delivery lorries.